The U.S. Columbia Basin Tribes, which includes UCUT, and Canadian First Nations of the Columbia River Basin have produced a paper that provides a much-needed proposal for restoring fish passage and reintroducing anadromous fish as an essential element in modernizing the Columbia River Treaty.
This document is meant to inform the U.S. and Canadian governments and other regional sovereigns and stakeholders on how anadromous salmon and resident fish can be reintroduced into the Upper Columbia River Basin.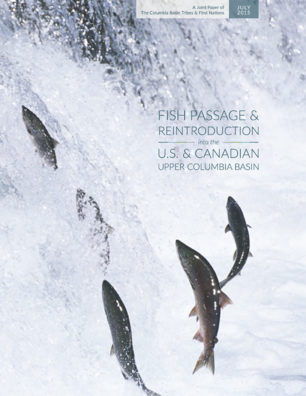 To read the full paper, click here.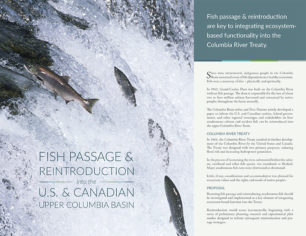 To download our one sheet about fish reintroduction, please click here.